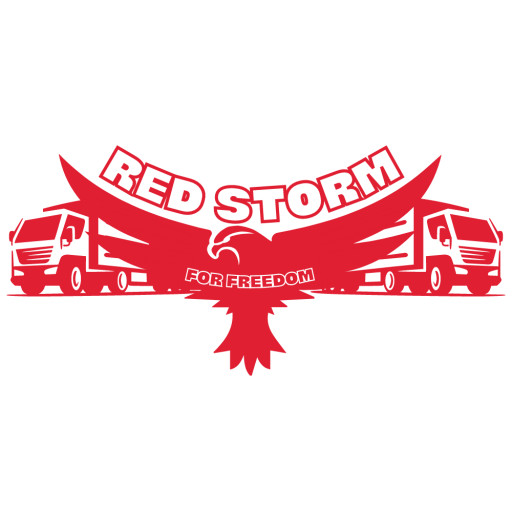 They want to advocate for those that have lost jobs over medical decisions.
WASHINGTON, March 10, 2022 (Newswire.com) - Digital volunteers from around the country band together to launch the Red Storm project. The project focuses on speaking out against mandates that have caused thousands of workers to lose their jobs during the Covid-19 pandemic. As lockdown measures and restrictions end in most of the United States millions of people are still without jobs and without pay. It is largely inspired by the thousands of people that have joined the Freedom Convoy USA and Peoples Convoy protests in the United States. The volunteer group going under the name Freedom Health Trust wants to raise awareness and encourage Americans to participate in the conversation online and locally.
The Red Storm for Freedom campaign is a call to action to mobilize Americans to speak out against mandate policies. Red Storm is also a campaign to promote freedom of choice in medical decisions for ourselves and our families.
Already, hundreds of people have participated in the Red Storm by showing up to rallies and protests that have been a part of the Peoples Convoy over the past two weeks. People have also posted their support for the Red Storm online. The volunteers are launching the Red Storm for Freedom campaign to give a voice to workers and their families. The campaign will advocate for those who have lost their jobs, as well as support families who have been affected by government and private sector policies.
The Freedom Health Trust is a group of volunteers from around the U.S dedicated to preserving freedom in America. Learn more by visiting their website at: FreedomHealthTrust.com
Follow Freedom Health Trust on social media @freedomhealthtrust (Facebook, TikTok, Instagram, Gettr). Use #RedStorm to participate in the conversation online.
Original Source:
Volunteers Launch Red Storm Campaign to Promote Civil Rights for Medical Choices