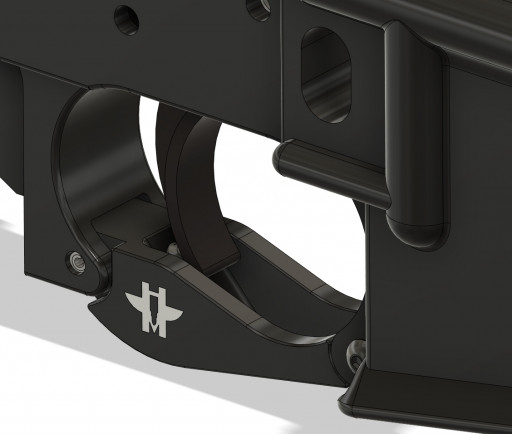 TAMPA, Fla., June 7, 2023 (Newswire.com) - Hyperion Munitions, a leading innovator in firearm accessories, proudly presents the PTC (Precise Trigger Control), a groundbreaking gun modification that is poised to revolutionize the entire AR industry. Invented by Gary Cananzey, the PTC represents a significant advancement in utility and has far-reaching implications from both a practical and political standpoint, comparable to the introduction of the machine gun.
The PTC is a true crossover product, capable of garnering support from hunters, shooters, anti-hunters, and anti-shooters alike. By transforming even the most basic AR into an unparalleled firearm experience, it has the power to reshape public perception and dispel misconceptions surrounding our industry. The PTC embodies a spirit of reason and compromise, empowering individuals with a newfound appreciation for the value of responsible gun ownership.
At the heart of the PTC lies the innovative Finger cam mechanism, designed to ensure repeatable automatic finger/trigger weld, thereby enabling shooters to achieve the highest levels of precision in competitive shooting and precision disciplines. Furthermore, the PTC eliminates the risk of accidental discharges during critical moments, such as magazine or gun changes, as well as high-stress defensive situations where inadvertent trigger contact could occur.
The PTC's ability to halt trigger over-travel effectively reduces the torque transmitted through the AR receiver, redirecting it into the shooter's thumb, wrist, and forearm, resulting in a controlled shooting experience. Remarkably, the PTC enhances the performance of a stock mil spec trigger to rival or exceed that of expensive enhanced or drop-in triggers, all while maintaining the AR's mil spec trigger pull between 5-7 lbs. This ensures that the PTC remains versatile for competition, hunting, and personal protection purposes, while also avoiding unnecessary legal scrutiny or constraints.
One of the PTC's most noteworthy features is its ability to transform a stock/production class AR into a customized firearm, without making any modifications to the trigger itself. This revolutionary technology grants shooters the benefits of a full-fledged custom trigger, providing an unparalleled shooting experience that rivals that of a 3 lb. custom trigger. Additionally, the PTC allows for seamless adjustment between single and two-stage triggers, catering to individual preferences in a matter of seconds.
Hyperion Munitions' commitment to enhancing every AR shooter's performance and skill set is exemplified through the PTC's ability to reduce overall trigger travel and reset to levels comparable to high-end drop-in triggers. Astonishingly, these extraordinary capabilities are made accessible to the average shooter at an affordable price point of under $50 per unit, ensuring that the PTC's benefits are attainable to all AR enthusiasts.
Beyond its remarkable shooting qualities, the PTC addresses a critical concern that has long plagued the firearms industry. In mere seconds, it transforms into a child, transportation, and storage safe-trigger lock, rendering an AR immediately and accidentally un-fireable. This groundbreaking feature provides a common-sense solution to prevent tragic incidents, such as unauthorized use by minors. By equipping ARs with the PTC, we can collectively work towards a safer future and help avert devastating accidents.
Gary Cananzey, the visionary inventor behind the PTC, remarked, "If together we can stop just one tragedy, everything else is secondary." Dane Thomas, owner of Hyperion Munitions shares this commitment to safety and urges individuals to consider the profound impact the PTC can have in safeguarding lives.
The PTC garnered immense attention during its debut at the SHOT SHOW, where it captivated professional shooters, writers, and distributors alike. Despite initial skepticism, those who tested the PTC were left astounded, with some even expressing sheer delight. The arduous process of tooling, fixturing, and production is nearing completion, with Hyperion Munitions now embarking on the acquisition of additional machinery to meet the overwhelming demand, projected to reach millions of units.
If you are interested in learning more about the PTC or wish to place an order for your clients, please contact your Hyperion Salesperson or email [email protected] for further information.
About Hyperion Munitions: Hyperion Munitions is a pioneering company dedicated to developing innovative firearm accessories that enhance performance, safety, and the overall shooting experience. Committed to excellence, Hyperion Munitions continually strives to redefine industry standards through cutting-edge advancements.
For media inquiries, please contact: Media Relations Hyperion Munitions Email: [email protected]
Contact Information:
Malia Powers
Press Manager
[email protected]
813-763-7488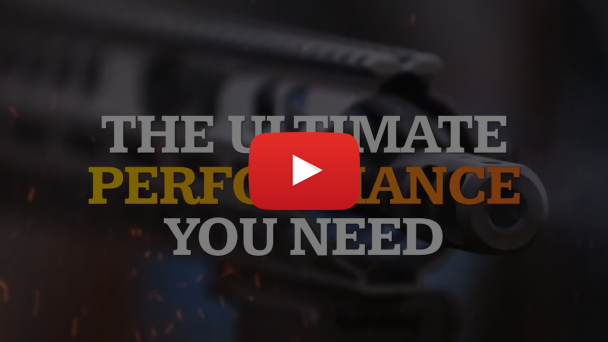 Original Source:
Hyperion Munitions Unveils Revolutionary PTC (Precise Trigger Control) - a Game-Changer in the AR Industry