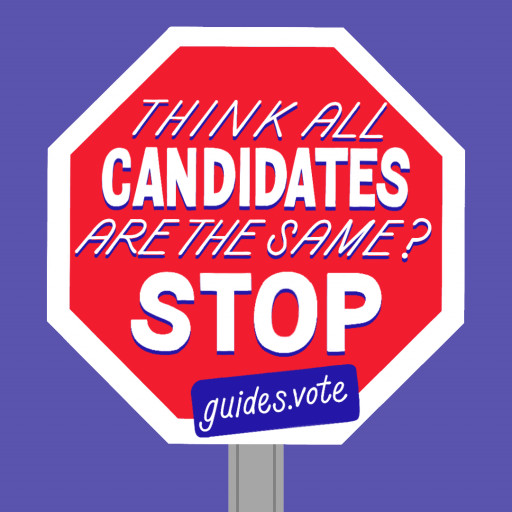 Newswire.com
)
With the midterm elections just weeks away, Guides.vote has released nonpartisan voter guides for major U.S. Senate, Governor, and Secretary of State Races. Published since 2012, these rigorously researched guides aim to improve voter confidence and increase voter turnout. Guides.vote has teamed up with Mi Vota Familia, Black Voters Matter, NAACP, Nonprofit Vote and dozens of others to use the guides to turn out the vote this November. 
"In a time of widespread political cynicism, disinformation, and spin, these guides provide a concise and credible way to compare where candidates stand on the issues. Partners tell us that they help people get past both widespread misinformation and the myth that it's not worth voting because candidates and political parties are all the same, all corrupt, all lying and spinning," says Paul Loeb, Guides.vote founder.
A  team of veteran journalists creates the guides to provide a trusted source of information for voters to compare candidates' positions on the issues, including abortion, climate change, education, economy, gun laws, healthcare, immigration, LGBTQ rights, police, taxes and more. The guides help voters know what is at stake and why their voice matters. 
These guides are unique in how they're created, the information they provide, and the accessibility of their presentation. A new, interactive website provides resources in English and Spanish for voters across the country.
"Miami Dade College's 160,000 students work and go to school, are often the first in their families to go to college, and many face major socioeconomic challenges," says Josh Young, Director of MDC Institute for Civic Engagement and Democracy. "These non-partisan guides break down candidate positions in ways that are credible and easy to understand. They're an invaluable and essential part of helping our students understand issues and candidates, giving them the confidence to become informed voters." 
Guides.vote has made the guides available as a public resource and will be distributing them on college campuses, through civic partnerships, and on social media through Nov. 8. News outlets are encouraged to link to the guides.vote site and share on social channels. 
####
ABOUT GUIDES.VOTE
Guides.vote produces nonpartisan voters guides drawing on votes candidates have taken as elected officials as well as what they've said at debates, town halls and in media interviews. The guides have been created and distributed to students at hundreds of college campuses since 2012. Guides.vote is sponsored by Youth Service America. 
Contact Information:
Lauren McGowan
Communications Director
[email protected]
206.724.9688
Press Release Service by
Newswire.com
Original Source:
Guides.vote Releases Nonpartisan Voter Guides for Major State Races