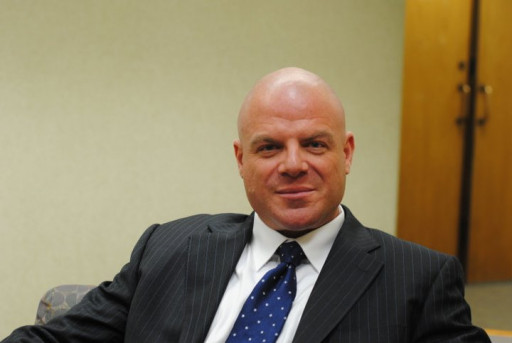 Newswire.com
)
The Law Offices of Greg Prosmushkin, P.C., recently secured a $3.3 million settlement on behalf of a motorcycle accident claimant. The victim faced severe injuries following his motorcycle's collision with a bus and died as a result. The compensation damages covered losses, including expenses for medical treatment, lost wages, and vehicle damage.
The number of motorcycle accidents that occur in the United States every year as a result of another driver's negligence is on an alarming rise. The specific causes for each accident will vary based on the circumstances; many of these accidents result in injuries to motorcyclists and other drivers involved in the crash. While the luckiest of motorcycle victims suffer only minor injuries, many others are killed or face severe injuries that alter the course of their lives. 
In a large percentage of accident victims, claimants become confused about the process for filing a personal injury claim. In meeting with the personal injury attorneys at the Law Offices of Greg Prosmushkin, P.C., claimants would gain familiarity with the process and the confidence to pursue the compensation to which he or she may be entitled.
Failing to file a personal injury claim after an accident can cause a victim to suffer financially for a lifetime. The simple act of consulting a lawyer in a motorcycle accident's aftermath can help accident victims get financial compensation for the injuries they sustained.
Seeking Compensation Following a Motorcycle Accident
After seeking immediate medical attention after an accident, your next step should be contacting an experienced motorcycle accident lawyer to discuss your legal options.
A competent lawyer can evaluate your case and identify whether or not you have a strong claim. If you, too, are the victim of injuries sustained in a motorcycle accident caused by another party's negligence, consult an experienced lawyer. 
About The Law Offices of Greg Prosmushkin, P.C.
With years of experience, Greg Prosmushkin and his legal team have helped numerous personal injury claimants, including motorcycle accident claimants, achieve favorable outcomes in their case. The highly qualified legal team can represent your best interests in negotiations with adversaries and help you secure fair compensation for your loss. 
Contact Information:
Sachin Sharma
SEO
[email protected]
Press Release Service by
Newswire.com
Original Source:
The Law Offices of Greg Prosmushkin, P.C., Wins $3.3 Million Settlement for Motorcycle Accident Victim