KSA BNC Master Project Index showing strong growth driven by Giga projects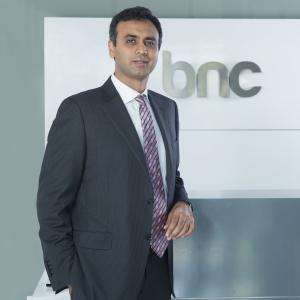 Avin Gidwani, CEO of BNC Network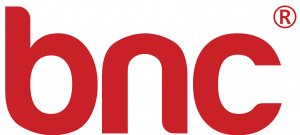 BNC Network
Billions of dollars worth of contract awards on Giga Projects
The substantial growth in contract awards reflects Saudi Arabia's commitment to diversifying its economy and creating a sustainable future through strategic investments and reforms."
— Avin Gidwani, CEO of BNC Network
RIYADH, SAUDI ARABIA, July 23, 2023/EINPresswire.com/ — The Kingdom of Saudi Arabia has experienced an impressive 85% growth in contract awards during the second quarter of 2023. This remarkable surge is a testament to the nation's strategic approach to financing projects by attracting investments through reforms, oil production cuts, key collaborations, and infrastructure initiatives. This multifaceted financing strategy aims to attract foreign investors and foster economic diversification.
"The substantial growth in contract awards reflects Saudi Arabia's commitment to diversifying its economy and creating a sustainable future through strategic investments and reforms," said Avin Gidwani, CEO of BNC Network.
The ongoing development and infrastructure initiatives in Saudi Arabia have seen significant project movements, with a strong focus on critical areas such as housing, water desalination, oil field expansion, and industrial activities. The Kingdom's dedication to addressing these essential sectors underscores its commitment to progress and sustainable growth.
In its bid to further diversify the economy, Saudi Arabia is eagerly striving to host prestigious international events and enhance its sports sector. A USD 2.7 billion program has been introduced to support these initiatives, highlighting the nation's ambition to become a global hub for sports and entertainment.
The Kingdom's giga-projects have kicked into high gear during Q2 2023, with the value of awards aligning closely with groundbreaking announcements. As per the Q2 edition of the BNC Project Journal, notable projects such as the Red Sea Development and NEOM have been pivotal in driving this growth, resulting in a staggering USD 3.1 billion worth of giga-projects awarded during the quarter.
Additionally, demonstrating an unwavering dedication to timely project execution and development, Q2 2023 showcased a significant movement of over USD 14.5 billion worth of projects from the tender to construction phase. Furthermore, the nation currently boasts USD 70 billion worth of active tenders, presenting a thriving environment for investment, reaffirming its position as a vibrant hub for the global construction industry.
Insights from BNC Network, as cited in the current BNC Projects Journal, offer comprehensive analysis and valuable market intelligence on Saudi Arabia's thriving construction sector and its vision for a diversified and sustainable economy.
About BNC Network
BNC is the largest project intelligence database company in the Middle East & Africa, offering an unparalleled solution for businesses operating within the construction industry. As a technology company founded in 2004, BNC's project intelligence services are deeply integrated with its unique and specialized cloud CRM system that automates the project sales process, making it a comprehensive and efficient solution for construction professionals across the world.
With over 37,000 live construction projects estimated at US$ 10.9 trillion, BNC's coverage spans 64 countries and 5 sectors including urban construction, oil & gas, transportation, utilities, and industrial. In addition to its extensive coverage, BNC also publishes the BNC Projects Journal, a quarterly construction report, and the BNC Bulletin, a daily construction newsletter received by over 68,000 professionals, cementing its position as the go-to source for companies selling to projects.
Rakhi Raghavan
BNC Network
+971 55 227 0598
[email protected]
Visit us on social media:
Facebook
Twitter
LinkedIn
Instagram
YouTube
Other
BNC Project Intelligence App


Article originally published on www.einpresswire.com as Saudi Arabia Accelerates Economic Diversification through an Astounding 85% Growth in Contract Awards during Q2 2023