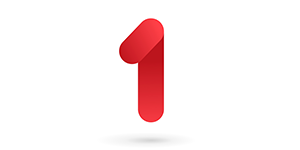 1Voice.AI, a real-time language translation solution
NEW YORK, NEW YORK, UNITED STATES, November 1, 2023 /EINPresswire.com/ — The world of international dating is on the brink of a groundbreaking transformation, and 1Voice.AI is at the forefront of this evolution. As online dating continues to soar in popularity, with over 366 million users in 2022 and an estimated 440 million projected by 2027, bridging language gaps becomes a critical factor in fostering meaningful connections. 1Voice.AI, a real-time language translation solution, is set to redefine international dating, eliminating language barriers and enhancing the dating experience.
1Voice.AI is not a dating website; it's a subscription-based language translation solution that enables real-time communication across 55 languages with an impressive 98% accuracy rate. Here are five ways 1Voice.AI is poised to revolutionize international dating:
1. Effortless Communication Across Languages:
With 1Voice.AI's real-time language translation solution, international daters can engage in effortless conversations across languages without any delays or intermediaries. This opens up new possibilities for meaningful connections, enabling users to communicate freely and authentically regardless of language differences.
2. Enhanced Privacy and Confidentiality:
1Voice.AI prioritizes user privacy, ensuring that conversations remain confidential. By using a proprietary engine developed in-house, the service provides a secure platform for members of dating sites to interact without concerns about their privacy being compromised. This sense of security encourages users to express themselves more openly, fostering genuine connections.
3. Elimination of Language Barriers:
The elimination of language limitations by 1Voice.AI creates a level playing field for individuals from diverse linguistic backgrounds. Members can now explore relationships without the hindrance of language barriers, fostering a more inclusive and diverse dating community. This inclusivity enhances the overall experience for users, making dating accessible to a wider audience.
4. Cultural Exchange and Understanding:
By enabling seamless communication, 1Voice.AI facilitates cultural exchange between members of international dating sites. Users can share their cultural backgrounds, traditions, and beliefs without the limitations of language.
5. Global Collaboration and Relationship Building:
1Voice.AI's real-time translation solution not only benefits individual relationships but also fosters global collaboration. Users can connect with potential partners from different parts of the world, leading to cross-cultural relationships.
Simon Wilby, the mastermind behind 1Voice.AI, emphasizes the app's potential to transform the dating landscape: "1Voice.AI is not just about breaking down language barriers; it's about forging genuine connections between people from diverse backgrounds and cultures. Our technology is set to redefine international dating, making it more accessible, inclusive, and secure."
For more information about 1Voice.AI, please visit www.1voice.ai or contact us at 212-202-0004.
Media Contact:
Mark L. Goldman
Goldman McCormick PR, INC
516-639-0988
email us here
Article originally published on www.einpresswire.com as Redefining Love Beyond Borders with Innovative Technology