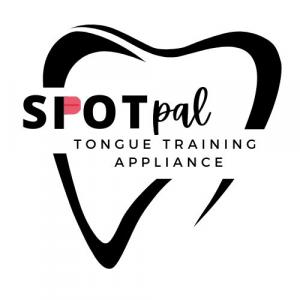 NEW YORK, NY, UNITED STATES, November 8, 2023 /EINPresswire.com/ — Janine Stiene, Founder and CEO of SPOT PAL™ & Toni-Ann Antoniato, CPO of SPOT Pal™ will be teaching a half day course about Myofunctional Therapy called "Myofunctional Therapy and Dental Success". This will take place on Tuesday, November 28th from 945 am to 12:45 PM. The location is: Jacob K. Javits Convention Center at 429 11th Ave, New York, NY 10001
Some of the takeaways will be:
What myofunctional therapy is and its importance in supporting oral function. The benefits of myofunctional therapy for individuals with malocclusions, tethered oral tissues, speech deficits, noxious oral habits, improper oral function, and chewing/swallowing deficits.
To gain insight into the topic of myofunctional therapy and how it relates to the dental professional.
To recognize how myofunctional therapy can support the long-term dental success of patients.
"The field of myofunctional therapy is exploding, and we couldn't be more excited about the increase in awareness across multiple disciplines and professionals. All individuals deserve the ability to thrive in health and overall wellbeing, and we believe myofunctional therapy and the collaboration between disciplines is a key element in patient success."- Toni-Ann Antoniato, CPO of Spot Pal & Janine Stiene, Founder of SPOT PAL™
About SPOT PAL™
SPOT PAL™ (TheSpotPal.com) is the WORLD's first CUSTOM TONGUE TRAINING APPLIANCE. This innovative company was founded by Janine Stiene, a Speech-Language Pathologist and myofunctional therapist. SPOT PAL™, is designed to break harmful oral habits and train the tongue to rest properly in the oral cavity.
About GNYDM
The 99th Annual Greater New York Dental Meeting (GNYDM) provides a platform for dental practitioners to access continuing education, learn about the latest advancements in dental technology and treatments, and network with colleagues in the field. Attendees can participate in various educational sessions, workshops, exhibitions, and hands-on courses that cover a wide range of topics related to dentistry, from clinical techniques to practice management.
Media Contact:
Mark L. Goldman
Goldman McCormick PR, INC
+1 516-639-0988
[email protected]
Article originally published on www.einpresswire.com as Greater NY Dental Meeting To Feature Myofunctional Therapy Trailblazers