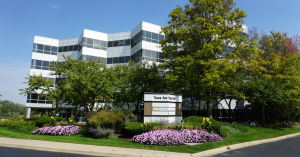 Falcon Wealth Planning, Inc.
Expanding Horizons: Falcon Wealth Planning Celebrates Opening of New Chicago Office – A Symbol of Growth and Client-Centric Excellence.
The opening of our new building in Chicago is a testament to our unwavering commitment to our clients and the growth of our firm."
— Gabriel Shahin, CFP®
CHICAGO, ILLINOIS, UNITED STATES, November 13, 2023 /EINPresswire.com/ — Falcon Wealth Planning, a leading wealth management, and financial planning firm, is excited to announce the successful opening of its secondary headquarters in an effort to help accommodate its nationwide presence. This significant achievement marks a pivotal moment in the company's growth and emphasizes its commitment to providing top-tier financial services to its valued clients throughout the country.
The new building, located at 1 Trans Am Plaza Dr., Ste 200, Oakbrook Terrace, IL. 60181, is strategically situated in the vibrant financial district of Chicago, further solidifying Falcon Wealth Planning's presence in this dynamic city. The prime location offers accessibility, convenience, and a prestigious setting that aligns with the company's vision of delivering exceptional financial solutions to individuals and businesses alike.
Gabriel Shahin, President of Falcon Wealth Planning, expressed his enthusiasm about this exciting development: "The opening of our new building in Chicago is a testament to our unwavering commitment to our clients and the growth of our firm."
Falcon Wealth Planning has experienced remarkable success in recent years, thanks to its client-focused approach and its team of skilled financial advisors who provide comprehensive wealth management, retirement planning, investment strategies, and more. The company's expansion into this new office building reinforces its long-term commitment to delivering exceptional financial services while fostering an environment of growth, creativity, and collaboration among its team members.
For further information about Falcon Wealth Planning and its range of financial services, please visit falconwealthplanning.com.
About Falcon Wealth Planning: At Falcon Wealth, our mission is to provide our clients with the best path to wealth accumulation, retention, and tax reduction by creating and implementing strategies that are tailored to their unique goals. We are driven to provide our clients with professional advice that enhances their quality of life and leads to simple solutions.
We offer customized advice on each client's wealth planning issues. Our priority is to provide clients with clarity, and education, and to make planning simple and tangible to achieve their financial goals.
Here at Falcon Wealth Planning, we pride ourselves on being our client's financial advocate, striving to organize and simplify life in such a way that maximizes the family's enjoyment of their wealth now, tomorrow, and in future generations.
Falcon Wealth Planning
Falcon Wealth Planning
+1 855-963-2526
email us here
Visit us on social media:
Facebook
Twitter
LinkedIn
Instagram
YouTube
TikTok
Other


Article originally published on www.einpresswire.com as Falcon Wealth Planning Celebrates Milestone with Successful Opening of New Office Building in Chicago, Illinois