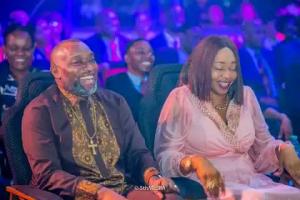 The Hilltop International Christian Centre's Journey from Inception to Success
PORT HARCOURT, RIVERS, NIGERIA, November 10, 2023 /EINPresswire.com/ — Celebrating 30 Years of Grace and Steady Growth: The Hilltop International Christian Centre's Journey from Inception to Success
The Hilltop International Christian Center celebrates 30 years of grace and steady growth!
Many years ago, before the birthing of the Hilltop Church, God revealed His mandate to His servant, Rev. Chris Oarhe. The mandate was to plant a church in the city of Port Harcourt. In 1993, the International Christian Center, ICC emerged and started her services at the Oroworukwo Town Hall with seven members.
In 2000, the church acquired a five-acre parcel of land in the heart of the city of Port Harcourt and moved to its present site, situated at Hilltop Drive, off Miniwachara Road, off Waterlines/Elekahia Link Road, Orochiri, Port Harcourt.
ICC was renamed Hilltop International Christian Center based on Matthew 5:14b NKJV "…A city that is set on a hill cannot be hidden.". Since then, the Hilltop International Christian Center church has expanded to include twenty-seven (27) branch/satellite churches and has thousands of worshipers in Nigeria and also in the Niger Delta Creeks (Aleibiri, Ayamasa, Isampou, Sangana and Akassa), Sri Lanka, United Kingdom and the United States. Thanks to the visionary leadership of Rev. Chris and Dr. Stephanie Oarhe.
The TopMedia Department of the church launched the New Experience telecast in 1999 and the Heart2Heart telecast in 2001. These media tools have been touching millions of people weekly and is expanding. The church has also utilized other platforms such as social media, and her handles are; Facebook – @Chris Oarhe – Dipp, @Chris Oarhe, @Hilltophq, Instagram – @ChrisOarhe, @Ichrisoarheministry, Telegram – @DIPPCOMMUNITY(ICOM),@Dipp Testimony and Prayer request group, YouTube – @ichrisoarhe2354, Tiktok – @Chrisoarhe, Twitter -@Chis _oarhe and in 2022, the church launched its online Tv on YouTube,called AxxisTv.
In 2019 during the lockdown, Divine Intervention Prayers and Proclamations, DIPP was birthed. This is a prayer platform that engages people around the globe in prayers. Lots of testimonies have emerged since inception. DIPP holds every Monday – Saturday by 6am WAT on facebook @Chris Oarhe – DIPP , @Chris Oarhe, Instagram @Chrisoarhe and Mixlr.com/Hilltopradio. In 2021, Ichrisoarhe Ministry emerged. Its sole aim is to promote the servant of God, Rev. Chris Oarhe.
The church continues to wax strong and relentless in pursuing the divine mandate of raising leaders that model Christ while building Christ – centered relationships. The Hilltop also operates a MAP sysytem (popularly known as the cell system) where church members and neighbors meet to fellowship and to impact their various communities once a week
Since its founding in 1993, Hilltop International Christian Centre (HICC) has seen tremendous spiritual growth and physical growth. Thus, from Monday, November 13 to Sunday, November 19, 2023, the Toplife International Convention and Hilltop 30th Anniversary will be held at the Hilltop headquarters, Hilltop Drive off Waterlines/Elekahia Link Road, Port Harcourt by 10am, morning sessions, 5pm evening sessions and 9am on Sunday. To watch us live, link up with us @Hilltophq or Youtube @Axxistv.
The hosts, Rev. Chris and Dr. Stephanie Oarhe, along with the entire Hilltop family, present a week-long program titled The Faith Life to celebrate her 30th anniversary.
As the Hilltop celebrates 30 years of exceptional growth, it is important to acknowledge and honor the members who have stayed by her side and supported its missions throughout this inspiring journey. Their dedication, sacrifice, and generosity have been instrumental in making HICC the spiritual powerhouse it is today, leaving a lasting legacy of faith and growth. HICC's journey is a testament to the strength of a united congregation and the transformative power of faith in action.
Chris I. Oarhe
Ichrisoarhe Ministry
+234 818 268 9917
email us here
Visit us on social media:
Facebook
Instagram


Article originally published on www.einpresswire.com as Celebrating 30 Years of Grace and Steady Growth