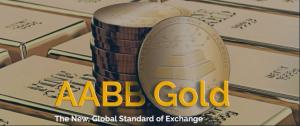 $AABB Golden Baboon
AABB Tequila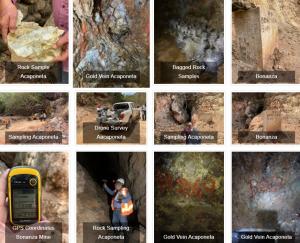 $AABB Bonanza Mine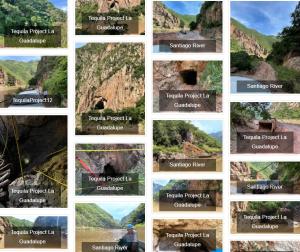 $AABB Tequila Project
$10 Million Dollar Estimate Reported for Gold and Silver Values at Developing Mining Project in Mexico: Asia Broadband Inc. (Stock Symbol: AABB)
Asia Broadband, Inc. (OTCMKTS:AABB)
AABB has added a digital assets business segment with its AABBG freshly minted mine-to-token gold-backed cryptocurrency within its AABB Wallet, a proprietary digital exchange AABBExchange,"
— Chris Torres
LAS VEGAS, NEVADA, UNITED STATES, June 28, 2023/EINPresswire.com/ — $10 Million Dollar Estimate Reported for Gold and Silver Values at Developing Mining Project in Mexico: Asia Broadband Inc. (Stock Symbol: AABB)
Active and Expanding Mining Operations in Mexico for Base & Precious Metals.
Established Marketing Program to the Asian Markets for High Growth Returns.
100% Owned Registered Concession at Bonanza Gold Mine Project in Acaponeta, Nayarit, Mexico.
Mineral Resource Estimates of Gold and Silver Values in Initial Technical Report Exceed $10 Million.
Received Initial Deliveries of Processing Equipment and Laboratory Mineral Analysis Equipment for New Facility in Etzatlan, Mexico.
Expediting Construction of New Processing Facility with 3rd Quarter 2023 Completion Timeline to Achieve Full Operations.
Token Platform Change Following $4.6 Million Q1 Gross Profit.
Asia Broadband Inc. (OTC: AABB) is a resource company focused on the production, supply and sale of precious and base metals, primarily to Asian markets. AABB utilizes its specific geographic expertise, experience and extensive industry contacts to facilitate its innovative distribution process from the production and supply of precious and base metals in Mexico to client sales networks in Asia. This vertical integration approach to sales transactions is the unique strength of AABB that differentiates the Company and creates distinctive value for shareholders.
Additionally, AABB has added a digital assets business segment with its AABBG freshly minted mine-to-token gold-backed cryptocurrency within its AABB Wallet, a proprietary digital exchange AABBExchange, a proprietary cryptocurrency payment gateway solution PayAABB.com and its Golden Baboons Mining Club NFT collection. AABB expects its token to become a world-wide standard of exchange that is stable, secured and trusted with gold backing, while having the added benefit of demand based price appreciation. These are unique and outstanding qualities relative to other cryptocurrencies.
AABB Advances Resource Report Development Program at Bonanza Gold Mine Project in Mexico
On June 28th AABB announced it has progressed significantly in recent months with the exploration and development activities at its 100% owned registered concession at the Bonanza Gold Mine Project located in Acaponeta, Nayarit, Mexico. The ongoing AABB program has revealed outstanding indications that have elevated the potential of the Bonanza property, as the development activities have been directed by the recommendations outlined in the certified geological technical report prepared by a qualified professional person (QP) from Micon International Limited.
The preliminary mineral resource estimates of gold and silver values contained in the initial technical report exceed $10 million at the current spot precious metal prices, prior to the ongoing work programs. The AABB geological and mining operations team has been utilizing the report to maximize its exploration, development and resource expansion program, as well as facilitate production, efficiencies and processing equipment installations. The Bonanza gold project is another prospective high yield mining asset in the Company's strategic initiative to increase gold production and AABB physical gold holdings.
Located in the prolific mining region of Acaponeta in Nayarit, Mexico, the AABB Bonanza property has shown high-grade gold assay results from samples and drilling activities with the most significant gold values of more than 10 grams per ton (g/t).
To download the complete AABB Bonanza Project Geological Technical Report, go to:
Initial Delivery of New Plant Equipment for Large-Scale Gold & Silver Ore Stockpile Processing Following Recent Manufacturers Visits in China
On June 21st AABB announced it received the initial deliveries of processing equipment and the majority of the laboratory mineral analysis equipment for its new facility site in Etzatlan, Mexico. The equipment deliveries follow recently completed meetings and facility tours with mining processing manufacturers in China. During the visits with Liming Heavy Industry Science & Technology Co. Ltd. and Mecru Heavy Industry Technology Co. Ltd. in Zhengzhou, Henan, China, AABB verified and secured the shipments and deliveries of additional processing equipment for the new plant in Mexico. Furthermore, AABB management embraced and utilized the opportunity to establish and expand its relationships with mining industry and other business contacts throughout the trip.
To view AABB videos of the manufacturer visits in China, go to:
AABB management and technical consultants are expediting the construction of the new processing facility and have set a 3rd quarter 2023 completion timeline to achieve full operations. The new plant will utilize advanced mining equipment automation and efficiencies to maximize processing throughput and metals extraction and minimize the production costs. Additionally, the new facility will be built with expanded processing capability that will be implemented after the initial production levels have been established. The processing facility will also have a mineral assay and strategic analysis laboratory on site that will reduce costs and supply rapid mineral results reports. The lab will allow AABB to select the highest grade ore for processing to efficiently maximize plant revenues.
In December 2022, AABB completed the land purchase for the site of the new processing facility to be constructed with respect to the terms of the historic and long-term processing and production agreement signed previously for a large-scale gold and silver ore stockpile located in Las Jimenez, Etzatlan, Jalisco, Mexico. The agreement allows AABB exclusivity to purchase the 4 million ton ore stockpile at an economically feasible price point. A recent evaluation report has estimated the stockpile to represent over $800 million in total gold and silver value. The stockpile processing project is the largest high-yield asset addition for AABB to date in its strategic expansion initiative to acquire gold production and increase AABB physical gold holdings.
The 4.94 hectare processing plant land parcel, that includes a water concession, is located approximately 5.8 miles from the ore stockpile in Etzatlan, Mexico, and 48 miles from the AABB Buenavista mining warehouse. The new facility build-out is budgeted for a $3 million cost and is initially planned to have a 200 ton per day (tpd) processing capacity. At this first level of processing, the mill is estimated to generate over $11 million in revenue annually. AABB will also be accelerating a mill expansion installation to increase the processing capacity 5 fold to 1,000 tpd, once the initial processing level of the mill is consistently at capacity.
AABBG Token Platform Change Following $4.6 Million Q1 Gross Profit
On May 24th AABB announced that the Company is implementing a technical standards platform change for its AABBG token. The new platform is a key component of the digital improvements initiative to dramatically lower transaction costs and increase processing speeds, expand liquidity and increase user satisfaction. The primary goal with the platform change is to synergize the growth of the AABBG token and AABB Exchange by creating added efficiencies to facilitate widespread use, increase transaction volumes and expand digital business segment profits. AABB anticipates that the token change will be completed by June 30 and will release further details as they become available in the coming weeks.
AABB recently released its financial results for the first quarter ending March 31, 2023, confirming a robust gross profit of $4.6 million. Leading the way was record high quarter for the AABB digital assets segment with $3.9 million in sales of the AABBG token combined with the initial sales of the Golden Baboons Mining Club NFT (Non-Fungible Token) collection launch in late February. Additionally, the mining segment continued its gold production from 2022 into Q1 of this year and is expected to expand dramatically with the installation of a new processing facility and the commencement of the ore stockpile production in the second half of 2023. The achievement of these milestones and the continued progress with its business plans affirms the AABB ongoing success of its digital asset and mining operations.
AABB recently expedited the development of significant changes and enhancements to all the components of the AABB digital assets division. The release of key improvements to the AABBG token, AABB Exchange and PayAABB are expected to be implemented in the 2nd and 3rd quarters. Also, AABB has been consulting comprehensively with its cryptocurrency, blockchain and cybersecurity expert to enhance the architecture, functionality and management of all the AABB digital asset operations.
For more information on $AABB visit: www.asiabroadbandinc.com
DISCLAIMER: CAP/FrontPageStocks/CorporateAds.com (CA) is a third-party publisher and news dissemination service provider. CAP/FPS/CA is NOT affiliated in any manner with any company mentioned herein. CAP/FPS/CA is a news dissemination solutions provider and is NOT a registered broker/dealer/analyst/adviser, holds no investment licenses and may NOT sell, offer to sell or offer to buy any security. CAP/FPS/CA's market updates, news alerts and corporate profiles are NOT a solicitation or recommendation to buy, sell or hold securities. The material in this release is intended to be strictly informational and is NEVER to be construed or interpreted as research material. All readers are strongly urged to perform research and due diligence on their own and consult a licensed financial professional before considering any level of investing in stocks. All material included herein is republished content and details which were previously disseminated by the companies mentioned in this release or opinion of the writer. CAP/FPS/ CA is not liable for any investment decisions by its readers or subscribers. Investors are cautioned that they may lose all or a portion of their investment when investing in stocks. CAP/FPS/CA has been compensated $500 by a third party for dissemination of this article.
Disclaimer/Safe Harbor:
These news releases and postings may contain forward-looking statements within the meaning of the Securities Litigation Reform Act. The statements reflect the Company's current views with respect to future events that involve risks and uncertainties. Among others, these risks include the expectation that any of the companies mentioned herein will achieve significant sales, the failure to meet schedule or performance requirements of the companies' contracts, the companies' liquidity position, the companies' ability to obtain new contracts, the emergence of competitors with greater financial resources and the impact of competitive pricing. In the light of these uncertainties, the forward-looking events referred to in this release might not occur.
SOURCE: CorporateAds.com
Chris Torres, CEO
Asia Broadband, Inc.
+1 702-866-9054
email us here
Visit us on social media:
Twitter
LinkedIn
$AABB Asia Broadband is Disrupting the Traditional Mining Business Model


Article originally published on www.einpresswire.com as Asia Broadband Stock Symbol: AABB